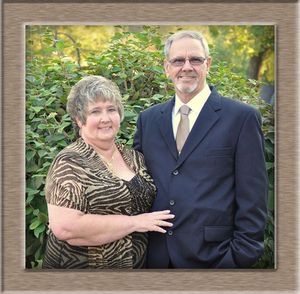 Arnold Thornsbury
Arnold Thornsbury has been pastor of Bridge of Hope Christian Ministries (BOHCM) for nearly seven years. He is a licensed minister under the Worldwide Missionary Evangelism organization and was ordained in 2014. Prior to becoming a pastor, he was involved as a preacher and also assisted the praise team by playing guitar. He has a heart for lost souls. 
Cathy Thornsbury
Cathy Thornsbury, wife of Pastor Arnold, has a heart to serve those who are hurting. She desires to see the lost saved and those not living for the Lord brought back to Him with the help of God's love. 
Together, Pastors Arnold and Cathy have a vision to see souls saved and love the unlovable. They desire to reach out to the community and make a difference in the lives of those who need a safe place, who suffer from abuse, drugs, alcohol, and other hurts, habits and hang-ups. As they have seen a growth in the members of BOHCM, they know that their vision is beginning to come to pass. Women's conferences have been held, Celebrate Recovery is becoming a reality, and an intercessory prayer team is being organized. 
Their hope is that through BOHCM, lives will be touched by the Master's hand, and people will be set free from their hurts, habits and hang-ups, and will turn their lives over to God through Jesus Christ.